Tianjin, China
Beijing is a city of grand sights, including the Great Wall, the Forbidden City and Tiananmen Square. Shore excursions usually last two to three days and include all of these sites as well as the Summer Palace with its famed Marble Boat, the Temple of Heaven and its Echo Wall, and the mining tombs. Most visitors also enjoy a meal of Peking duck and a Chinese acrobatic show. Tianjin is a gateway to Beijing, and there's much to experience in the metropolitan port city itself, including an abundance of performing arts venues.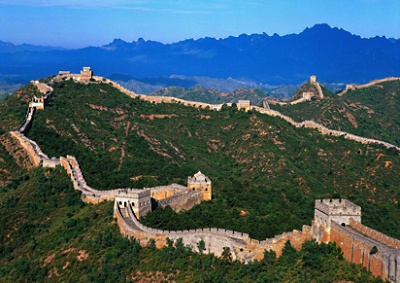 Language: Mandarin
Currency: Chinese Yuan (CNY)
Driving Directions and Parking Information
Tianjin International Cruise Home Port
South End of Asia Road
Dongjiang Bonded Port, Tianjin, China
Ph: +86 22 25705871
There is no public parking available at the pier.
Traveling from Beijing International Airport - From Beijing International Airport, drive along the Airport expressway until finding the sign for the 5th Ring Road and turn left (south). Drive along the 5th Ring Road until arriving at the entrance sign for JingJin tollway, which is a new highway from Beijing to Tianjin. Take the BeiTang exit and follow this road for approximately 10 minutes until you arrive at the Tianjin International Cruise Home Port Terminal.
Tianjin, China Weather
Jan
Feb
Mar
Apr
May
Jun
Jul
Aug
Sep
Oct
Nov
Dec
High
34
39
52
67
78
85
86
85
78
66
49
37
Low
17
22
33
47
57
66
72
69
59
47
32
22
Jan
Feb
Mar
Apr
May
Jun
Jul
Aug
Sep
Oct
Nov
Dec
High
1
4
11
19
26
29
30
29
26
19
9
3
Low
-8
-6
1
8
14
19
22
21
15
8
0
-6
Jan
Feb
Mar
Apr
May
Jun
Jul
Aug
Sep
Oct
Nov
Dec
Inches
0
0
0
0
1
3
9
7
2
0
0
0
Centimeters
0
0
0
0
3
8
23
18
5
0
0
0
Jan
Feb
Mar
Apr
May
Jun
Jul
Aug
Sep
Oct
Nov
Dec
Percent
52
53
60
63
71
79
89
90
84
76
66
57